Andy Williams – Show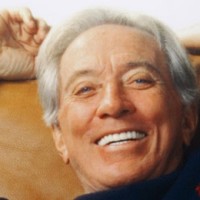 Andy Williams sings into the heart of Branson Missourivisitors nightly in his Moon River theatre just off of 76.  Andy Williams has had a string of success in television, radio, and music.  The late President Ronald Reagan recognized the voice of Andy Williams as a "national treasure".  With hit songs like "Butterfly" and "The Hawaiian Wedding Song", the Andy Williams show puts on a great Branson show like no other.
Andy Williams's musical career began when he was eight years old.  Together with his three brothers, Andy Williams sang in there parents Presbyterian church choir.  Born in Wall Lake, Iowa, and the increasing success of Andy Williams and his brothers, it only took a short time for the group to be featured on WLS in Chicago and WLW in Cincinnati.  During his routine broadcasts on the radio, Andy Williams and his brothers grabbed the attention of legendary Bing Crosby.  With the assistance of Bing Crosby, the Andy Williams group made their first professional recording in 1944, "Swinging on a Star."  By 1963 Andy Williams became an American icon and had his own television show, "The Andy Williams Show."
To watch and listen to Andy Williams is to hear a songbird, to witness an age of promise in American History, and to witness a legend. Andy Williams puts on a variety Branson show featuring hits such as "Butterfly," "Lonely Street," "Hawaiian Wedding Song" and last but not least, "Moon River." The Andy Williams show is filled with family entertainment, dancing, comedy and music spanning the decades from past to present, Andy Williams accompanied with his 11-member orchestra, takes guests on a nostalgic journey, with class and elegance as the guides.
With an impressive and extensive record of musical successes and sold out concerts, Andy Williams' career includes 20 gold albums (three platinum) and his own television shows The Andy Williams Variety Show, and The Andy Williams Christmas Show. Known by many as "Mr. Christmas," the Andy Williams show is a must-see during the holidays.  The Moon River Theatre is also something to experience, consisting of sophisticated art collection indoors, and outdoors, a unique 'moon river landscape' accompanied with a koi-stocked pond and inhabited by artistic metal works animals. Andy Williams often shares the stage with other entertainer giants such as Ann-Margret and Petula Clark known for her indelible acting and singing, Ann-Margret captures audiences with songs from starring roles in "Bye Bye Birdie," "Viva Las Vegas" and "Grumpy Old Men."
To receive Andy Williams's ticket information, you can visit his website at andywilliams.com.  Andy Williams's tickets may also be purchased at any Branson receptive location.