Branson Groups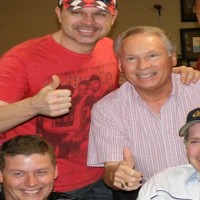 Branson group information on Mybranson.com.
Branson groups are starting to realize the benefits of a center city location.  Branson Missouri has been constructed over the years to offer 90% of shows, attractions, shopping and restaurants on one road, Hwy. 76.  The further away from Hwy. 76 a Branson meeting takes place, the harder it is for individuals to dine and shop.  Thousand Hills Golf Resort offers Branson group meetings with accommodations and a selection of Branson meeting rooms which can seat 25 to 200 people.
Whether your group is here for a Branson meeting or Branson reunion, Thousand Hills Golf Resort offers great rates and accommodations in a location that few can compete with. Thousand Hills Golf Resort offers Branson condos and cabins from one to four bedrooms.  With a selection of more that 250 nightly rental units Thousand Hills has availability all year long.  Branson groups can enjoy a large array of amenities to include 8 indoor/outdoor pools, three meeting facilities and free high speed internet in every unit.
Thousand Hills Golf Resort also offers golf tournaments and special play for groups.  You can contact Cliff Easum, the Thousand Hills golf pro, for additional information on Branson group golf specials at 1-800-864-4145 x220.  For information on Branson group rooms and meeting facilities, contact Wanda Nicol the Group Sales Manager, at 1-800-697-9472.  We guarantee your Branson reunion or Branson meeting will be in good hands at Thousand Hills Golf Resort.