Shows in Branson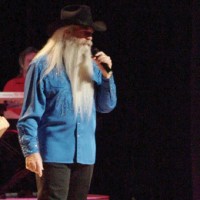 Branson Shows offer Guests a Wide Variety
Branson shows are the number one attraction in Missouri. With a wide variety including comedy, magic, stunts, country music, swing, and rock-n-roll, these shows will certainly entertain people of all ages. Branson currently has 49 live music theatres offering more than 100 Branson shows. On My Branson we have listed what we believe to be, the top six Branson shows. You can click on the scrolling pictures on the right hand side of the screen to view information on our top pick Branson Shows.
Branson shows are unique in that you will find a large variety ranging from music, comedy, acrobatics, magic, role play and dinner shows. You can eat dinner while you watch an ostrich race at Dixie Stampede, watch Ray Steven as he entertains Branson guests with award winning comedic songs, or sing Blue Hawaii along with the man himself, Andy Williams. Branson is starting to appeal to our younger generations. Kids can take a cruise of Table Rock Lake on Ride the Ducks, visitSilver Dollar City for Kid's Fest, or have a go-cart race on the Wild Woody.
To make a Branson condo or Branson cabin reservation, click the reservation button in the left hand menu or call us at 1-800-864-4145.
Branson Shows are listed below with contact information.
Dixie Stampede: 1-800-520-5101
Andy Williams: 1-800-666-6094
Daniel O' Donnell: www.daniel-site.com
Ray Stevens: 1-417-335-3000
Legend in Concert: 1-800-374-7469
Moe Bandy: 1-888-332-6394
Darren Romeo: 1-417-337-7469
The Dutton Family: 1-888-388-8661
50's at the Hop: 1-417-335-5300
Mickey Gilley Theatre: 1-800-334-1936
The Grand Palace: 1-800-884-4536
The Haygoods: 1-417-339-GOOD
Jim Stafford: 1-417-335-8080
Shoji Tabuchi: 1-417-334-7469
Yakov: 1-800-728-4546
The Baldknobbers: 1-800-998-8908
Broadway: 1-417-664-2500
Country Tonite: 1-800-468-6648
Paul Harris: 1-417-334-5202
Acrobats of China: 1-877-212-4462
Pierce Arrow: 1-417-33 MUSIC
Presleys Country Jubiulee: 1-417-334-4874
Red, Hot & Blue: 1-417-335-2484
Shepherd of the Hills: 1-800-653-6288
Spirit of the Dance: 1-417-334-2500
Swing, Swing, Swing: 1-417-334-5277
Great Passion Play: 1-800-882-7529
View Branson's current show schedule.
With the continuing growth of Branson, Branson Shows will be increasing in numbers. The Acrobats of China just opened their brand new theatre and big name entertainers like David Copperfield are taking notice and booking shows. Search for Branson show information and enjoy the ease or using MyBranson.com.