Branson Getaways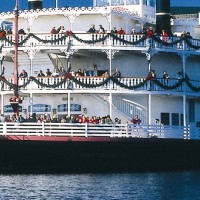 Branson Getaways are a wise choice for everyone.
Branson Getaways, as most of you know, are increasing every year with the growing popularity of this vacation destination. Branson condo and cabin establishments are continuously being built to help support the rush of vacationers.  Why are Branson getaways increasing…read the following paragraphs and you will soon understand.
Let's face it, what other Missouri or Midwest destinations offer the amount of entertainment choices that a Branson getaway offers?  The answer is obvious…there is no other destination that packs a family entertainment punch like a Branson getaway.  Branson offers something for everyone. While on your Branson getaway you can enjoy theme parks, swimming from a sandy beach, fishing and ski-doing on the lakes, music, magic and comedy shows, shopping, hiking, biking, wine tasting and hot air balloon or helicopter rides. These are some of the many entertainment choices you and your family would have on a Branson Getaway.
The key to making your Branson getaway perfect is to take the advice of a reputable source.  We give you not only our opinion on this website, but also the cold hard facts.  Branson getaways are planned perfect on My Branson.  We try to offer you, our Branson visitor, with a complete list of information to help you plan your Branson getaway.  On the site you will find information on Branson shows, entertainment, lodging, weather and specials.  While planning your Branson getaway on this site you will not be overwhelmed with advertising. You will only find information that we believe will make your Branson getaway a perfect one.
If you would like to talk to a representative you can call us at1-800-864-4145 or you can fill out the contact us portion of this website.  Whatever you decide to do, My Branson would like to thank you for letting us help make your Branson getaway as special as possible.