Branson Lodging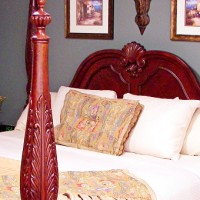 Branson Lodging can be found easily on MyBranson.com.
Branson Lodging is becoming one of the hardest choices to make for vacationers coming to Branson. With a choice of 201 Branson lodging establishments offering 17,850 rooms, individuals are now comparing service as a factor in making their decision. We at My Branson have narrowed the options down to what we believe is the premier Branson lodging establishment, Thousand Hills Golf Resort.
Thousand Hills Golf Resort offers Branson lodging at a reasonable price. What do most people expect when choosing lodging for a vacation? With little deliberation, we found three main factors:
Location
Service (Tangible and Intangible)
Amenities
Thousand Hills Golf Resort offers Branson Lodging less that one mile south of Hwy 76 in the heart of Branson. Vacationers have a great location less than two miles away from the Grand Palace, the Dixie Stampede, Wal-Mart, a variety of restaurants and Tanger Outlet Mall, the most popular place to shop in Branson. Within five miles Branson visitors will reach 99% of all Branson Shows and the State Park Marina at Table Rock Lake. As you can see, Thousand Hills Golf Resort has the perfect location.
The services at Thousand Hills Golf Resort are outstanding. They offer hotel rooms, condos ranging from 1-4 bedrooms and Coloradospruce log cabins ranging from 1-4 bedrooms. The condos and cabins have fully equipped kitchens to include plates and utensils and a washer and dryer. Each condo and cabin unit has king size beds in every room, each room has their own full private bathrooms and the master bedroom is equipped with a Jacuzzi style jetted tub. Every condo and cabin also has a queen-size pullout sofa. The motel rooms start at $49 a night, the condos start at $99 a night, and the cabins start at $129 a night. Branson Lodging at Thousand Hills covers all price ranges and styles.
Branson Lodging at Thousand Hills offers a variety of amenities for you to choose from. Equipped with 7 pools, indoor and outdoor, a hot tub, a tennis court, a workout facility, SOMA massage therapy and a 18 hole Golf Digest award winning course. As you can see, Thousand Hills offers Branson vacationers premier Branson lodging with a great location, fair prices, outstanding service and a wide array of amenities. You can click here to visit the website for Thousand Hills Golf Resort.