Branson Hotels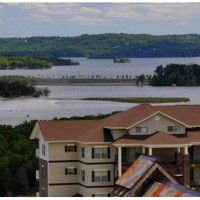 Branson Hotels are now a thing of the Past.
Branson hotels are what many travelers have become accustomed to.  Branson hotels are easy to find over the internet and most of us have already stayed in name brand hotels.  Let me offer you a new, refreshing alternative to Branson Hotels.  Below I will explain why Branson Missourivisitors are starting to switch from Branson hotels to condos or cabins.
Most Branson hotels offer quests a small room, a TV, a bathroom and a bed.  The average hotel in Branson will run from $29 dollars a night to over $100 dollars a night.  Branson Hotels are packed and may offer visitors limited privacy and loud noise throughout the night.  On the other hand, Branson condos and Branson cabins offer visitors privacy, a full kitchen to include cookware, plates and utensils, a large living room, a patio or balcony, a washer and dryer, TV in every room, free high-speed internet and a full private bathroom for each room. You can have all of this starting at $99 dollars a night.  The choice is obvious, why get a Branson hotel when you can get a condo or cabin for the same price.
Check rates and availability.  You can call us at 1-800-864-4145.
We designed this website with the customer in mind.  We want each and every visitor coming to this site to get the full enjoyment of their Branson getaway.  Sure, I could easily list 30 Branson hotels in the area, but how would that help you? You are trying to make the perfect vacation at an affordable price.  I could recommend that you stay at a Branson hotel with the risk of you getting upset with your rooms and service…or I could point you in the right direction at the beginning and save the both of us a lot of trouble.
Thousand Hills Golf Resort is the perfect place to stay in Branson.  Compared to Branson hotels, Thousand Hills offers guests reasonably priced condos and cabins located in the heart of Branson just minutes from shows and attractions.  As a matter of fact, it is the only nightly rental condo establishment located in central Branson.  Branson hotels are becoming more and more obsolete as these nicer units are increasing in the area.  We at My Branson challenge you to stay at a condo or cabin and see for yourself the difference it makes on your Branson vacation.  Once you have stayed in a Branson condo or Branson cabin, you will never go back to a Branson hotel.