Entertainment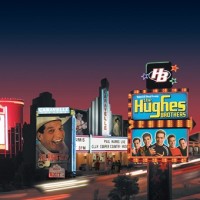 Branson entertainment is gaining recognition throughout the United States.
Branson entertainment has been steadily growing and becoming more and more popular with all age groups. Branson entertainment is not confined to just music shows.  In Branson you can spend the day hiking, biking, catching large mouth bass on Table Rock Lake, shopping at Tanger outlet mall and taking a helicopter or hot air balloon ride.  No matter what you or your family decides to do, Branson entertainment will surely please everyone.
Silver Dollar City is one of Branson Missouri's premier entertainment destinations.  They offer a variety of Branson entertainment to include festivals, music shows, a variety of rides for kids of all ages and shopping.  Stone Hill Winery is one of the largest wineries in America.  They offer wine tasting tours and bottling demonstrations of their famous Spumante.  Branson entertainment can also be found on one of our beautiful lakes surrounding the town.  Table Rock is well known for bass fishing and Bass Master Tournaments.  The State Park Marina located on this lake provides visitors with boat and ski-do rentals.  Lake Taneycomo offers Branson guests rainbow and brown trout fishing at its best.  Taneycomo runs alongside downtown Branson giving visitors spectacular views of the water.  Folks can find boat rentals at Scotty's boat dock.  These are only a few examples of what Branson entertainment has to offer.
Branson entertainment also comes complete with magic shows staring Kirby Van Birch, Darren Romeo and Brett Daniels. Kirby Van Birch dazzles Branson visitors with Houdini tricks and comedy.  Darren Romeo, sponsored by Siegfried and Roy, is known as the voice of magic.  His shows are filled with outstanding magic acts while he sings his way into every woman's heart in the audience.  Brett Daniel has received many awards for his magic acts and finishes his show with making a fighter jet appear out of thin air.  Your Branson entertainment package will certainly be complete with a magic show.
You can navigate through our recommended Branson entertainment acts by clicking on the pictures at the right hand side of the screen.  You will find a listing of Branson shows on our shows in Branson page.  Branson entertainment does not stop at this site; all the shows and attractions listed on this site have their own websites.  Take your time and enjoy using My Branson to search for your Branson entertainment needs.